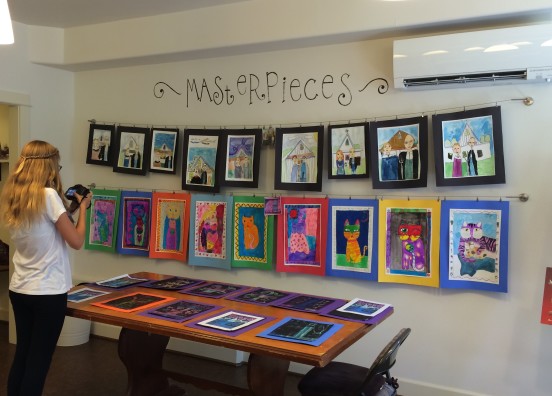 Adult Watercolor Classes
Develop and Improve your Watercolor Techniques!
These watercolor classes are geared toward adults who are just starting to explore their artistic talents, or for those who would like to better hone their watercolor techniques. Learn from experienced watercolor artist Gina Locke in her newly constructed home classroom in Clackamas/Happy Valley!
Adult classes offered on a "pay per month" basis. Each month students will be guided through a new painting. Cost for 4 class session: $80 (or $25 per class)
For registration information, email: lockegina@gmail.com

Kids Art Classes & Camps
Fine Art Instruction for Young Artists – Happy Valley & Clackamas area
Provide an opportunity for your child to learn from a professional artist.
Students will practice and learn:
drawing through art journaling
painting techniques
value and composition
color theory
All while using different mediums.
Class Location
Gina's Studio
Happy Valley, OR 97086